Operations
Transport
For over 30 years, VJ Technology has been seamlessly delivering our expansive range of technical fixing solutions to the nation's largest contractors and infrastructure projects. Our continued investment into our own fleet of vehicles, transport management systems and trackers, means we have a delivery operation that is fast, reliable and traceable. Something our customers depend on to complete projects on time and within budget.
Our continued efforts to ensure we provide only the very best service to our customers shine through our FORS Gold status; the highest accreditation available through the Fleet Operator Recognition Scheme.
The FORS Gold status is only given to businesses that have passed a series of granular service and compliance requirements. With this great achievement for the business in mind, both current and new customers can be assured they've found the right partner for their supply chain.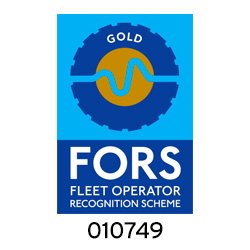 Warehousing
Our warehouse in Ashford has a 45,000 sq ft capacity and our warehouse in Glasgow a 12,000 sq ft capacity. With over £6m of fast-moving stock at any one time, our state-of-the-art warehouse management system enables us to prepare your order and deliver it to you in the most efficient way.
Trade Counters & Stocking Locations: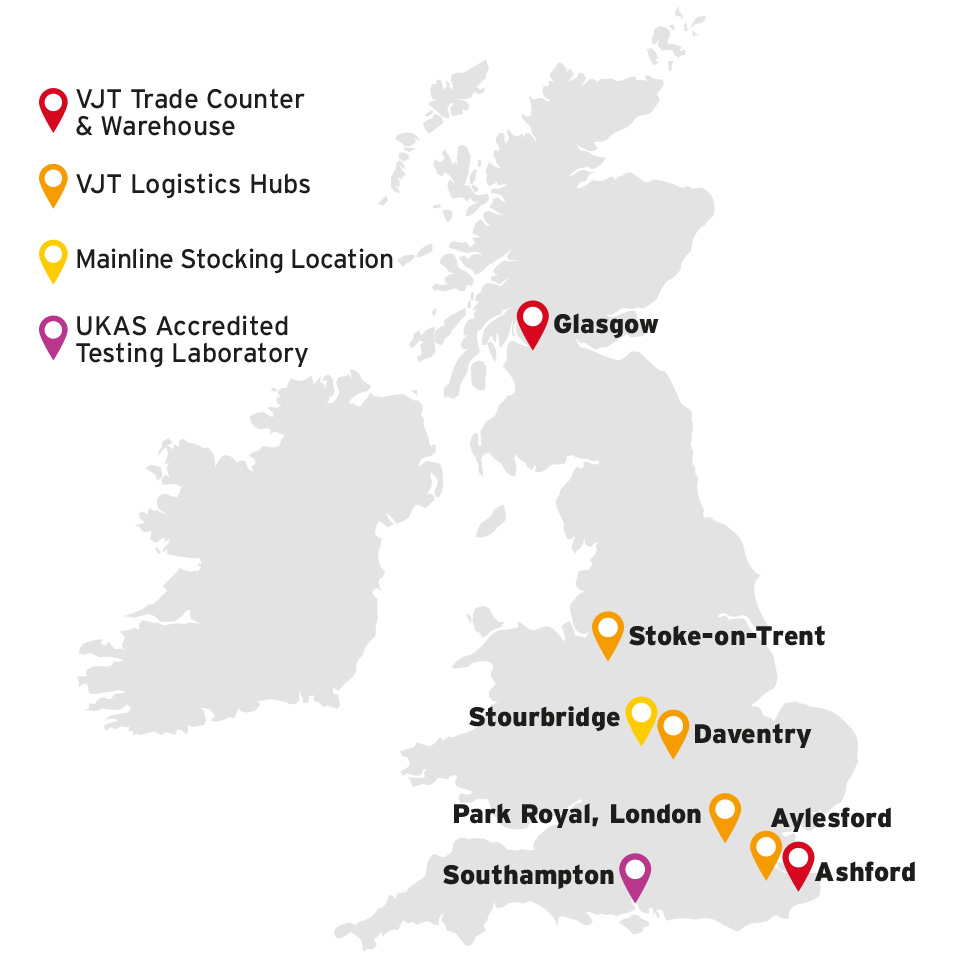 Manufacturing Capability
VJT recognises that there will always be instances when customers have an urgent requirement for non-stock items. As part of our commitment to customers we have developed a small, specialist in-house manufacturing unit that produces Chemical Anchor Studs and ITS Sockets in stainless, galvanised, and zinc plated steel specific to customer requirements.